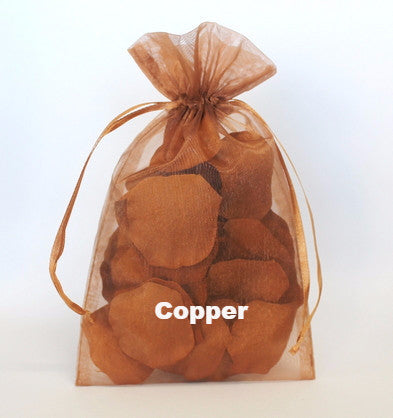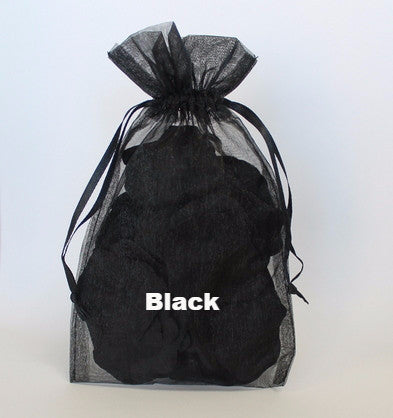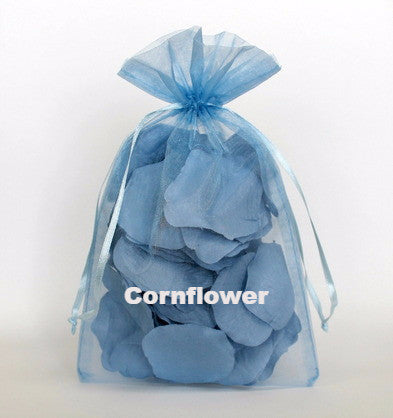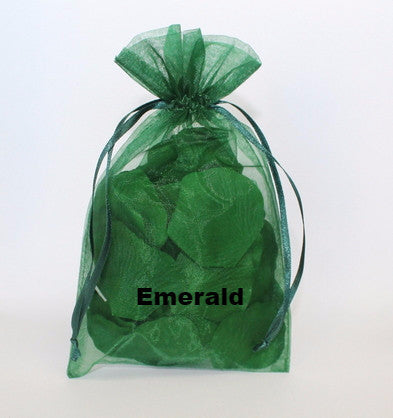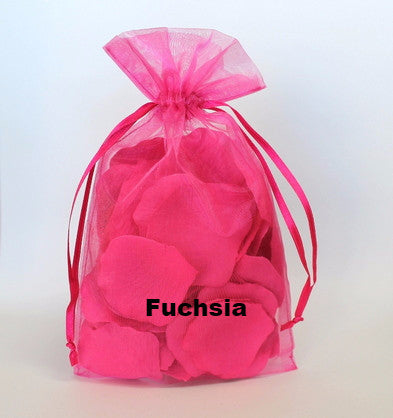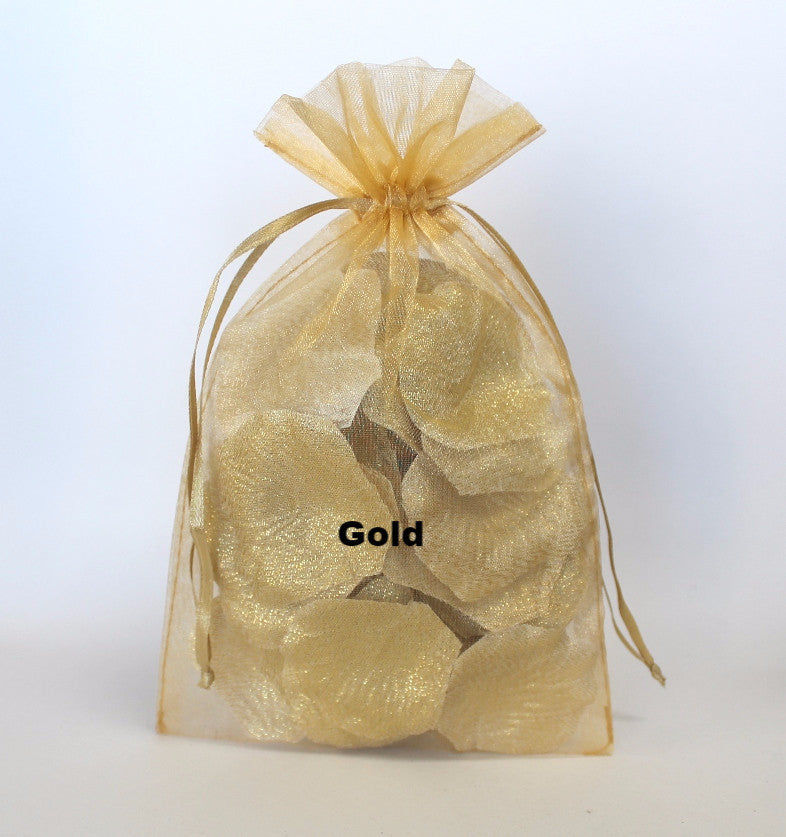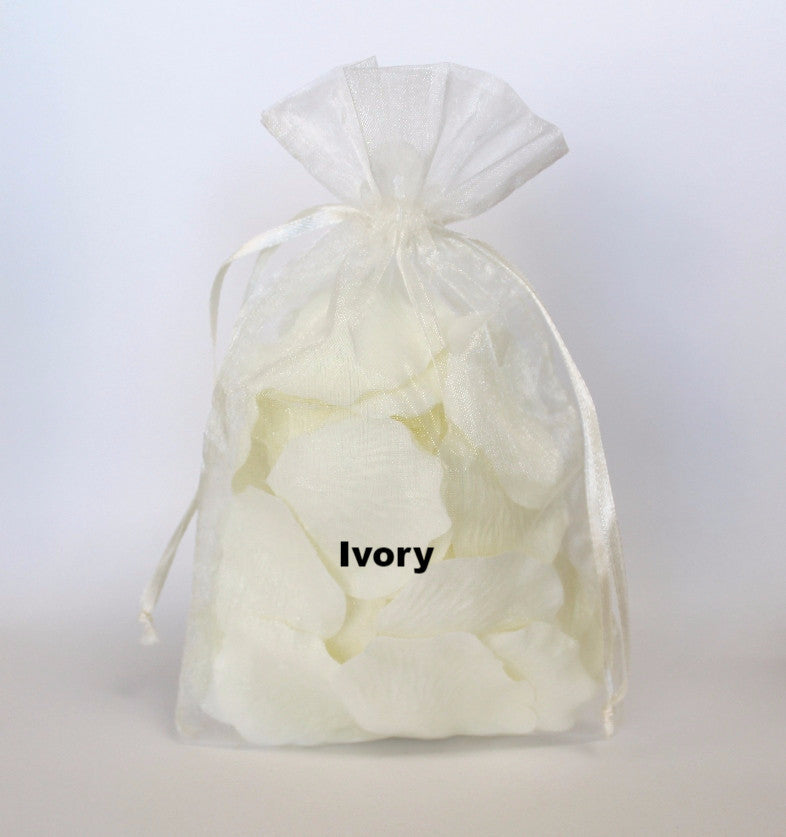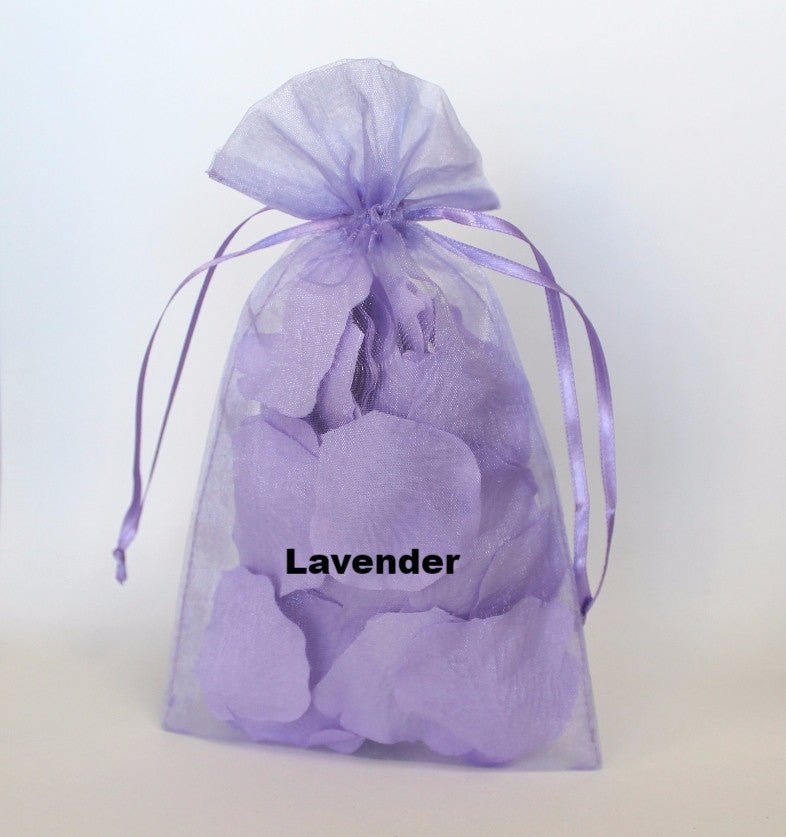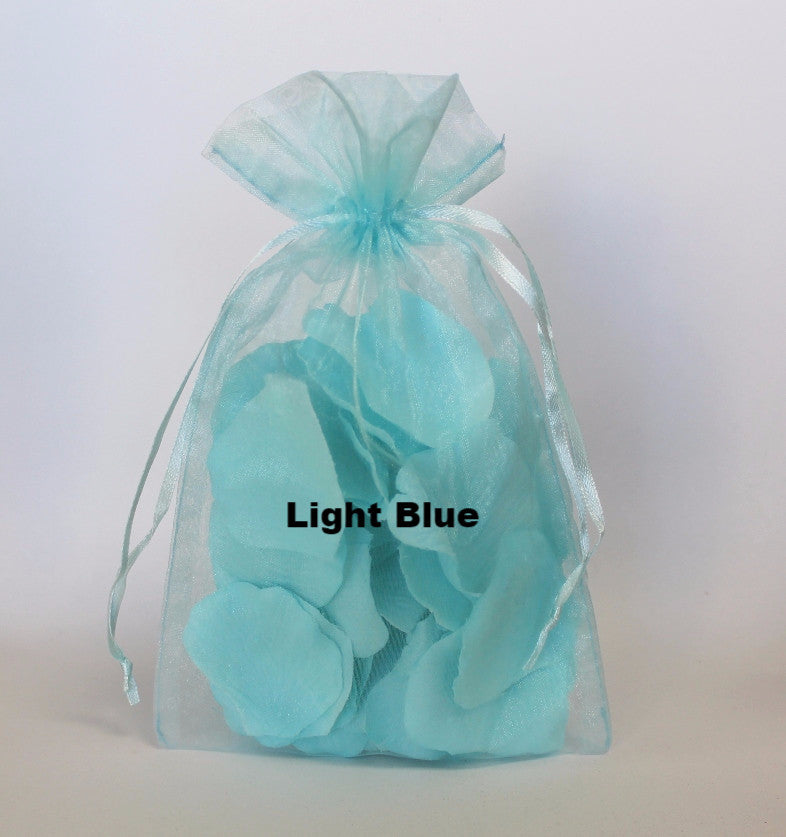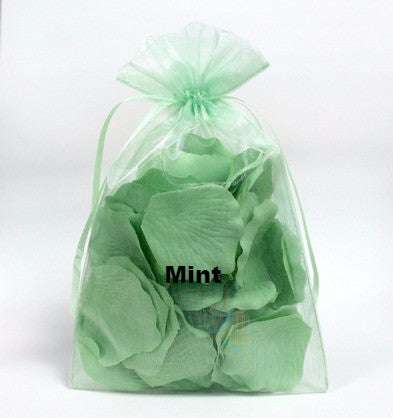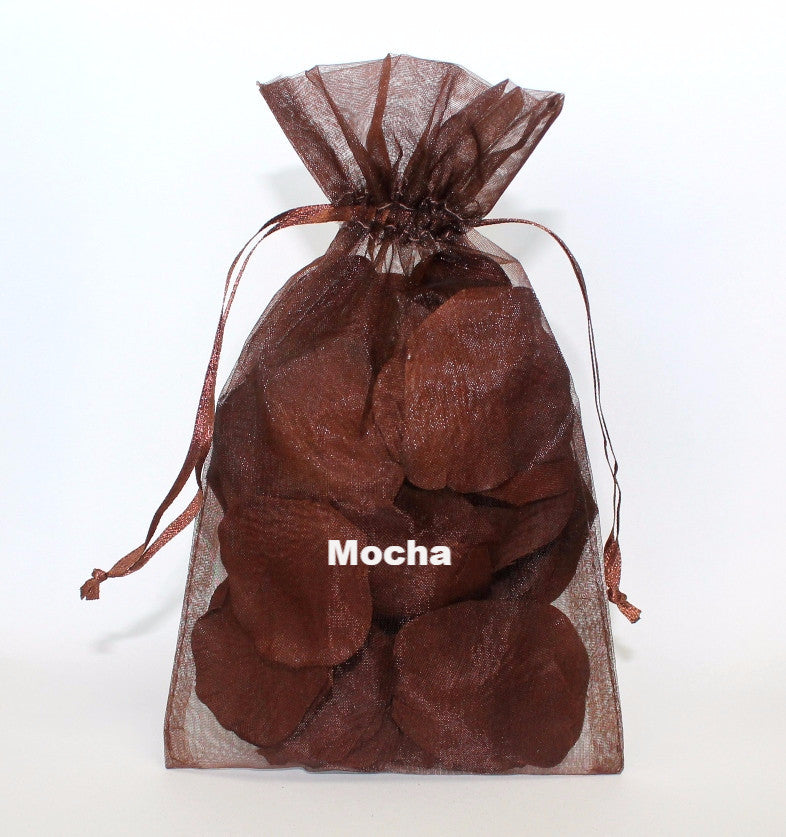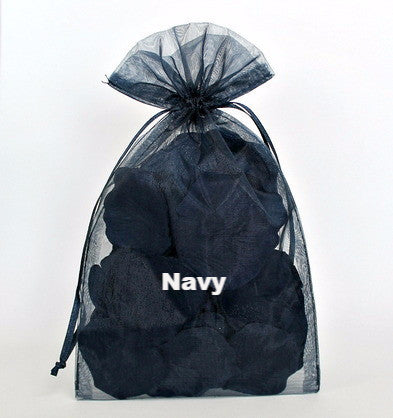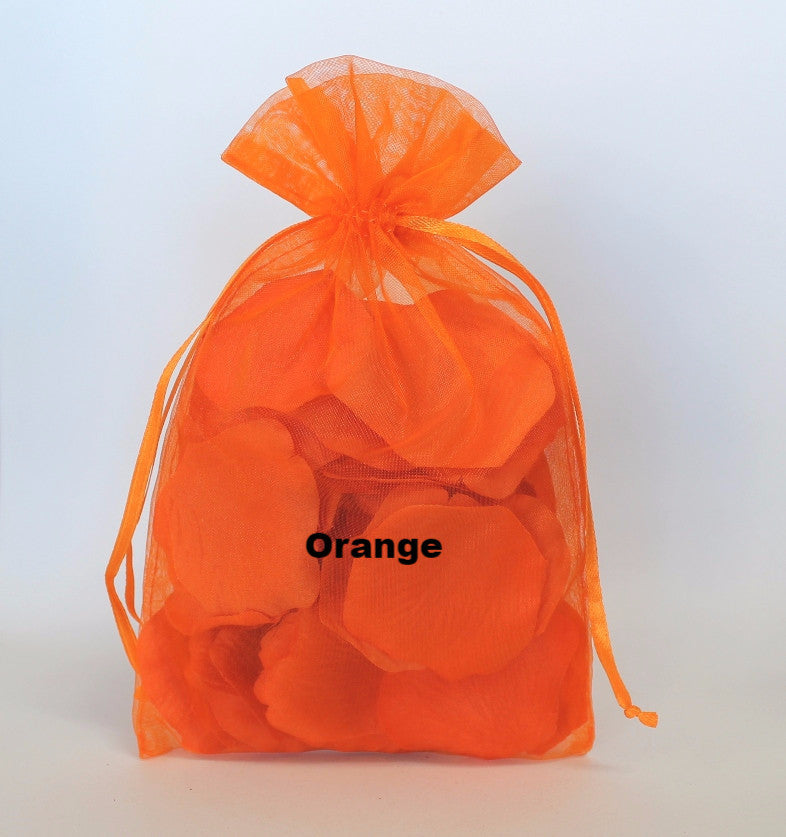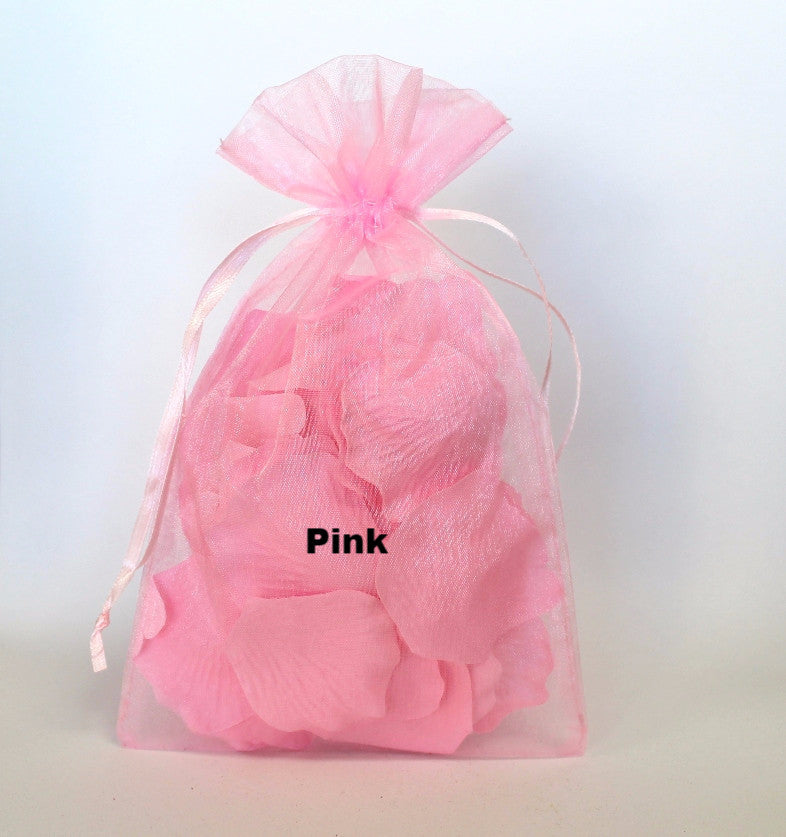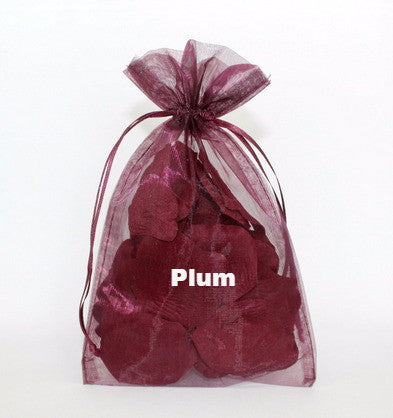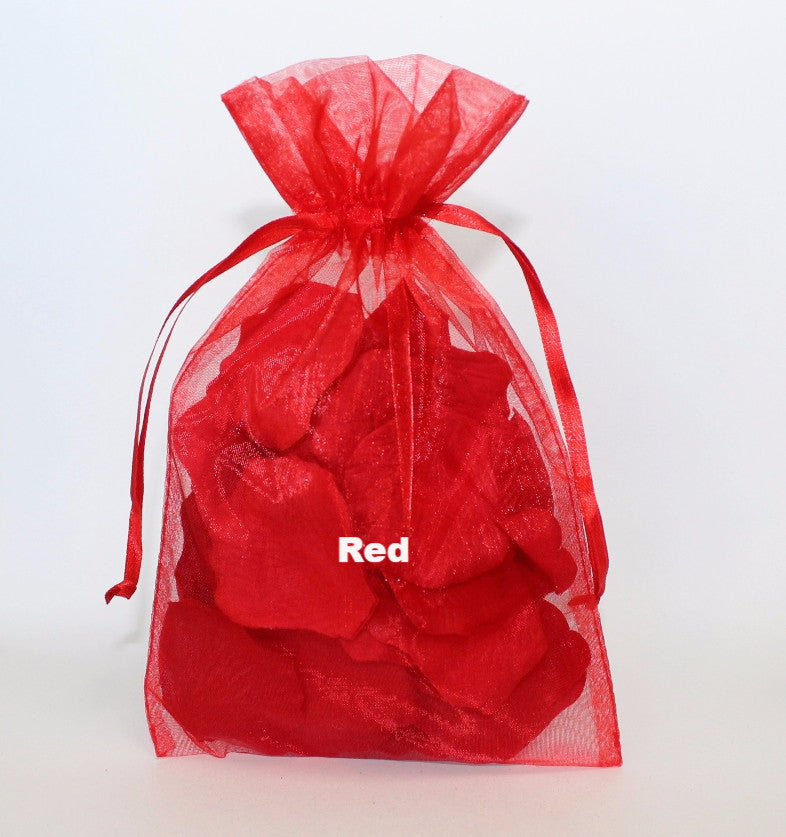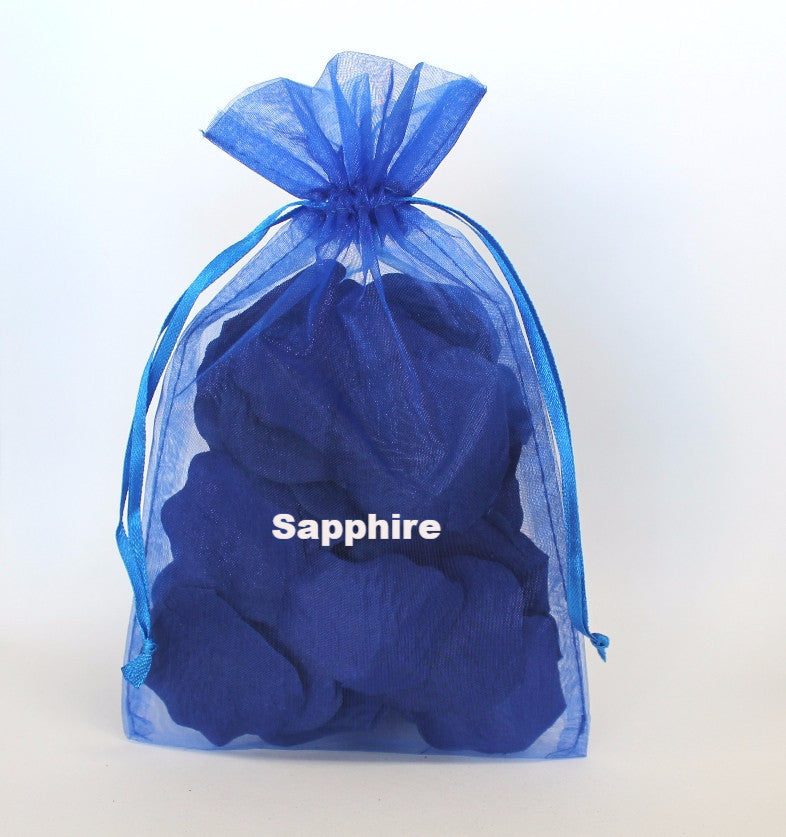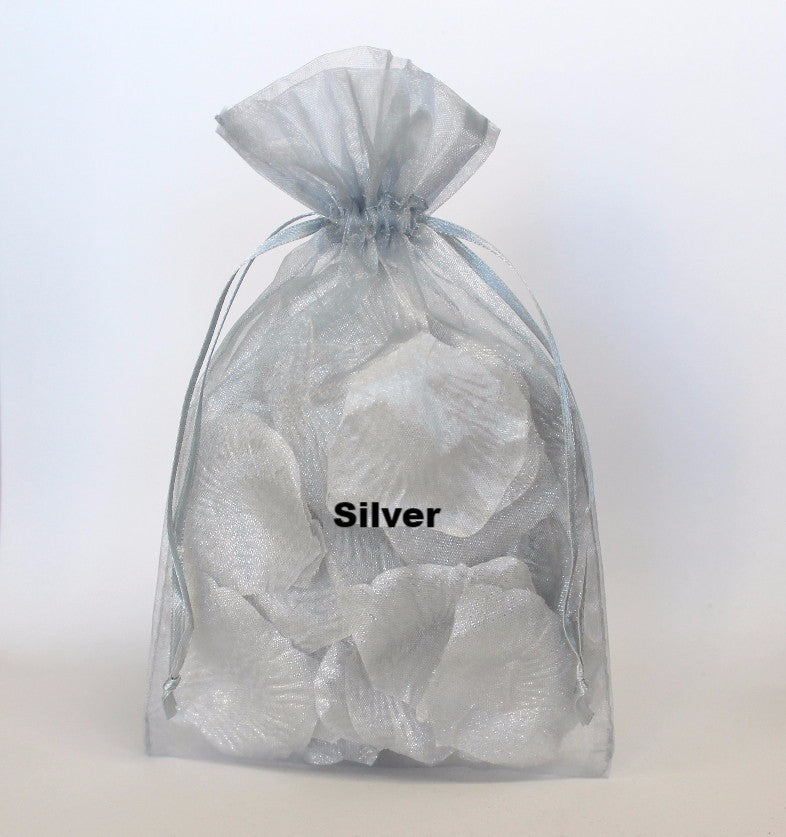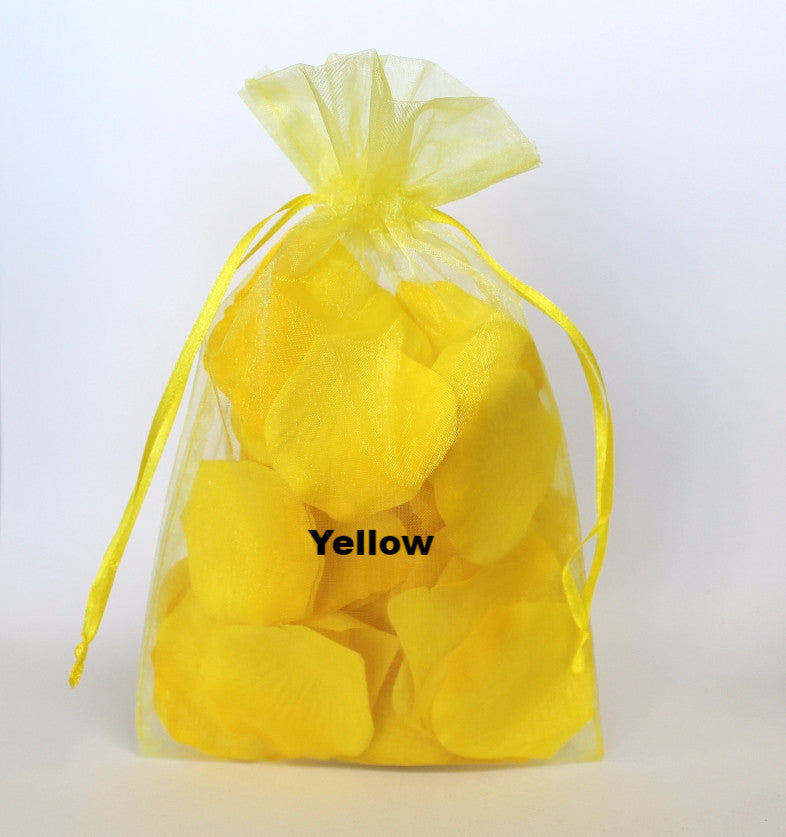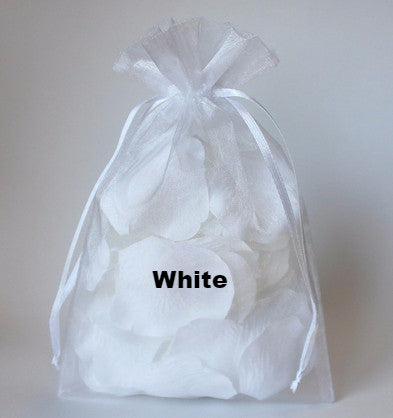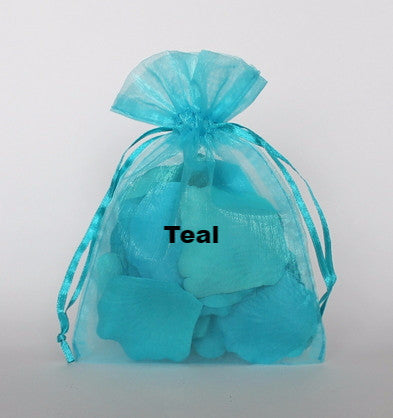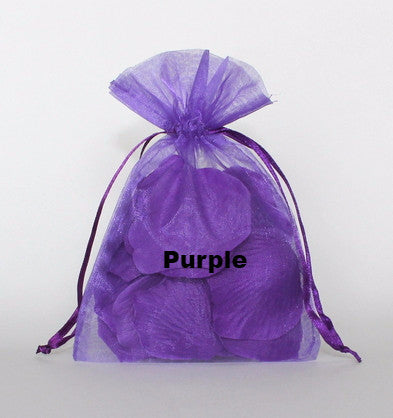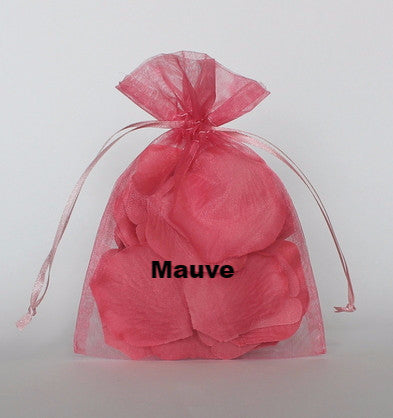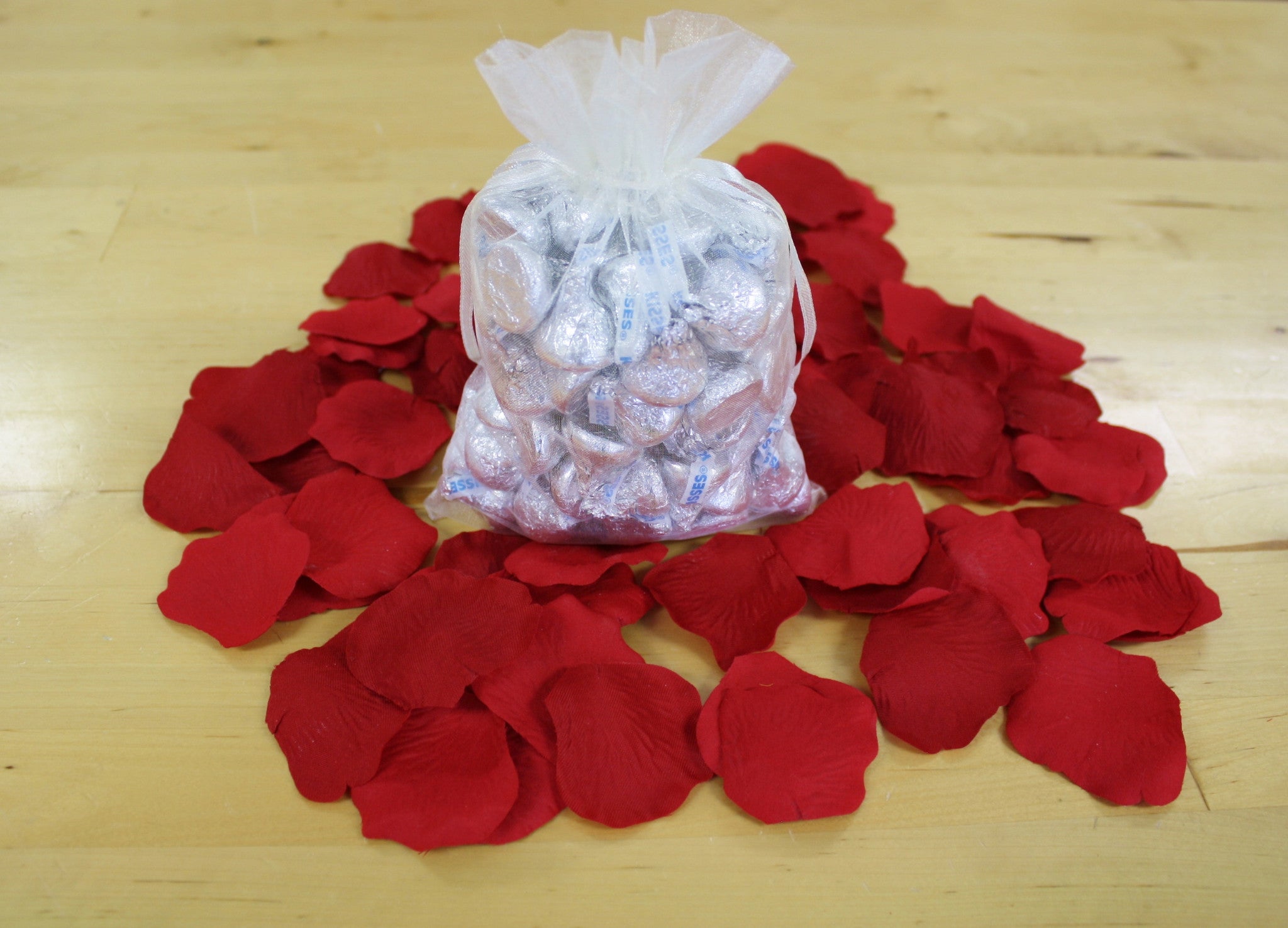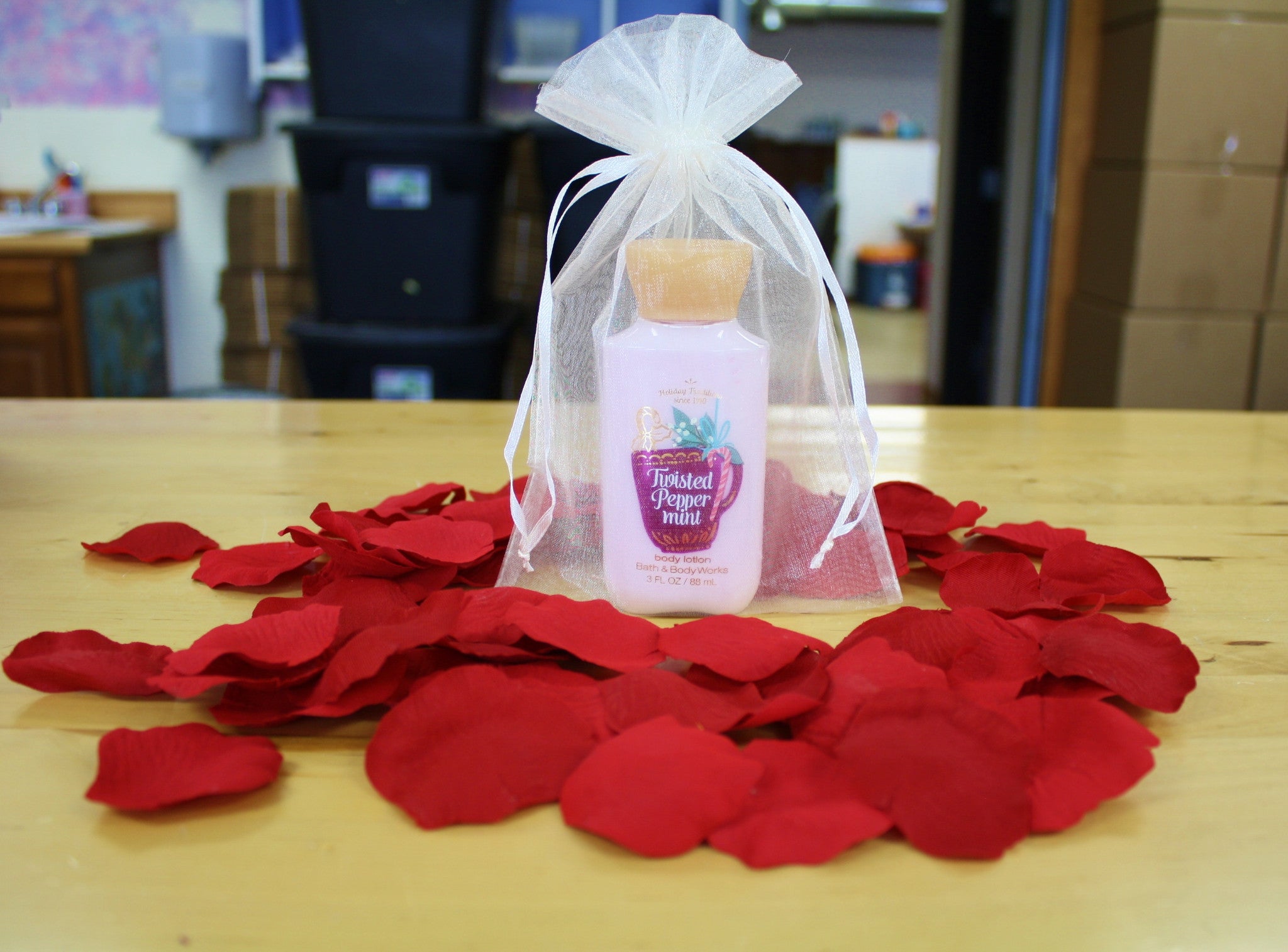 These bags are approximately 5" x 8" and are made from high quality sheer organza with a satin drawstring.   Use them to elegantly package items such as wedding favors, soaps, freeze dried rose petals, candles, potpourri, and more.  For CD cases, we recommend the 6x9 bags, the 5x8 are generally too small for CD cases.  Please note that while the total height is 8 inches, the measurement from the bottom of the bag to the drawstring is about 6 1/2 inches.  Rose petals shown in photos are not included
We have provided some photos of our 5x8 Organza bags with items in them for size comparison! The 5x8 Organza bags fit a 3oz hand lotion perfectly, as well as 85 Hershey kisses!
FAQ
How may petals do I need?
We have an online calculator for the most common uses for petals at the following page:
Petal Calculator
How fast can I get an order?
We can ship the same business day by 4pm for orders shiping UPS. Have an urent need? Use the Chat button!
Where are you located?
Our shop is located in upstate New York, but we can ship worldwide!
Shipping
Fast shipping
We can ship via USPS, FedEx, or UPS for fast delivery. Simply add this to your cart to see the options.
Order tracking
You can track your order every step of the way. We email you the tracking number once it ships, and you can also find the tracking in your online order status.
Get in touch
Use the Chat button at the bottom of this page and we will be glad to help. You can also email or even call, we are real people!