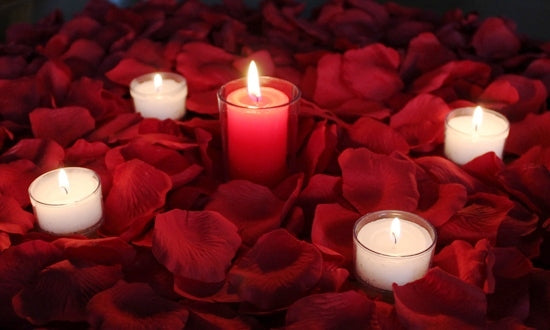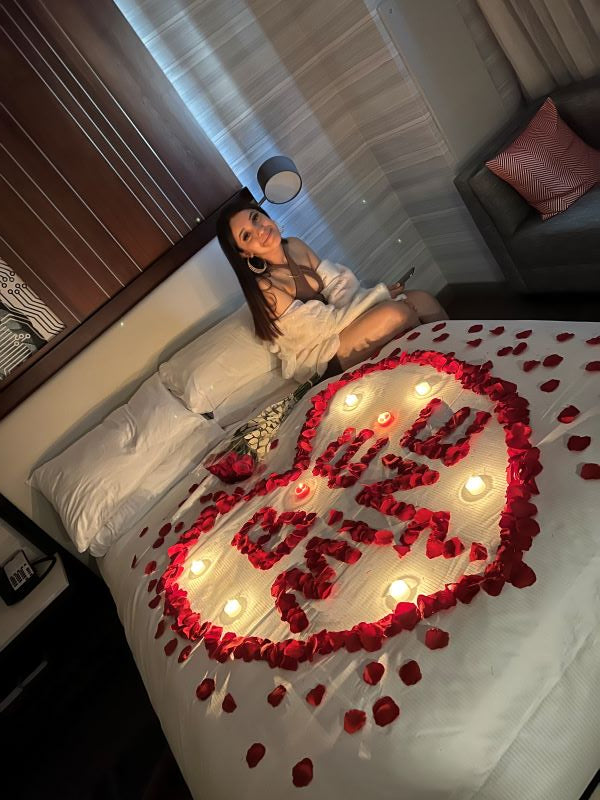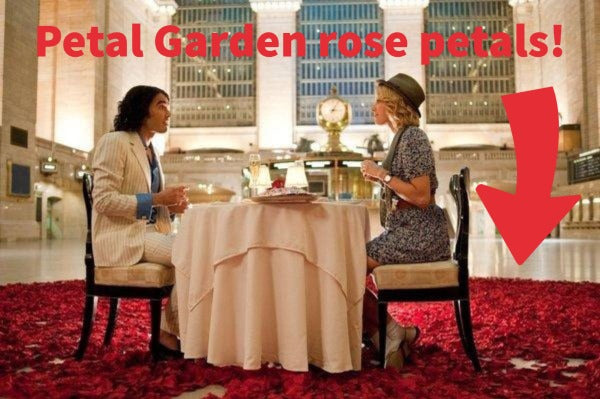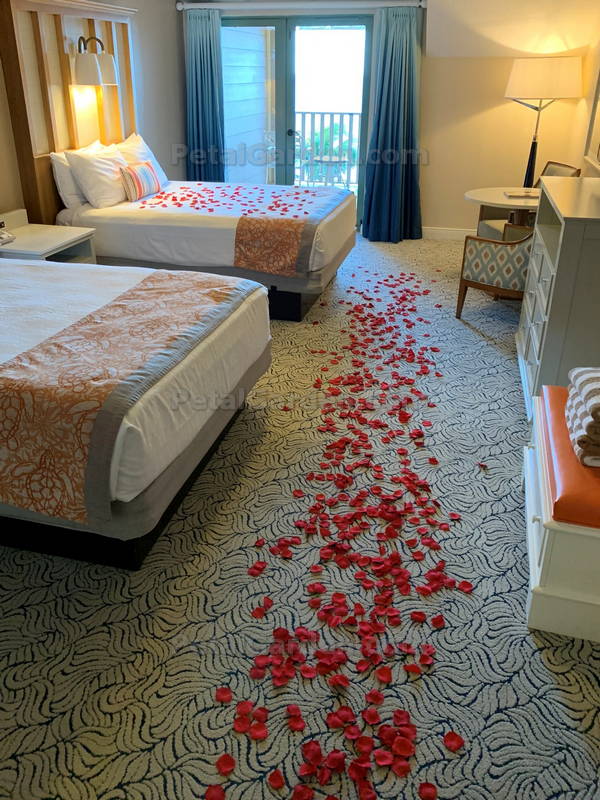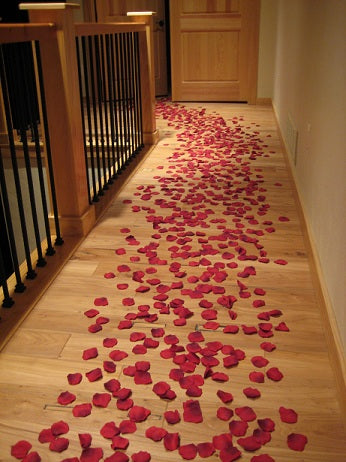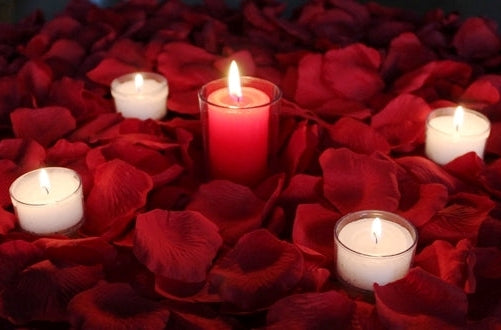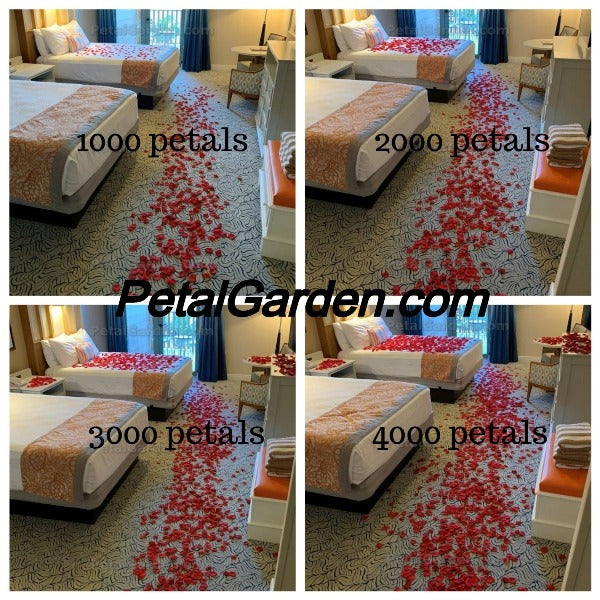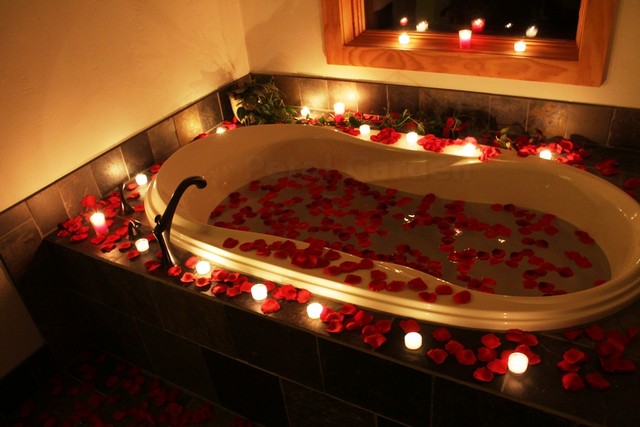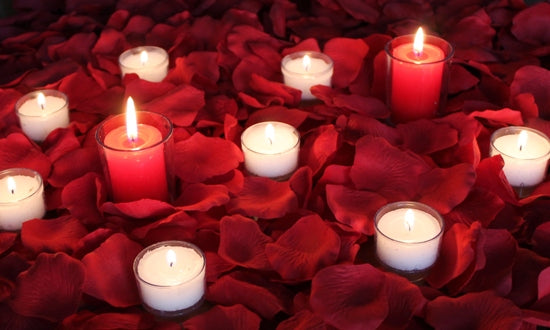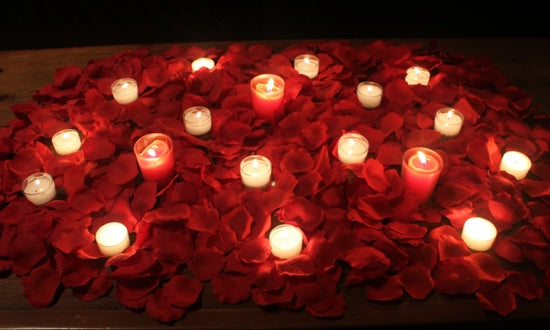 Red Rose Petals and Candles
Description
Quantity Guide
The perfect Rose Petal packages for romantic evenings!
Our packages are extremely popular for Valentine's Day. If you're looking to surprise someone with a trail of petals in a candlelit room, these are all you need.
We have several packages to choose from, with add-ons available to create the exact look you're going for. These Silk Rose Petals packages contain red silk rose petals, rose scented tealights, and lots of unscented tealight candles.
Our silk rose petals are high quality to look as realistic as possible. The petals are separated and ready to use, not one tight clump of paper-thin petals that takes hours to pull apart like most petals on the market. In fact, our red silk rose petals have been used in many movies, TV show, and commercials, including the 2011 movie Arthur in Grand Central Station!
For the scented tealight, we are now using handmade soy tealight candles with a realistic rose scent. Just select the packages from the dropdown box.
1000 Petals - A light trail in a hotel room or apartment.
2000 Petals - Sprinkle on a bed and around a room in addition to a trail of petals.
3000 Petals - Really set the mood and make a statement with petals.
Red Rose Petals and Candles
FAQ
How fast can I get an order?
We can ship via UPS the same business day when ordered by 4pm, and Express Shipping delivers by Valentine's Day. Simply add these to your cart to see your options.
Which type should I use?
Our Silk Rose Petals are ideal for indoor settings (hotel, bedroom), while our Freeze Dried are biodegradable and perfect for outdoor settings.
How may petals do I need?
We have an online calculator for the most common uses for petals at the following page:
Petal Calculator
Shipping
Fast shipping
We can ship via USPS, FedEx, or UPS for fast delivery. Simply add this to your cart to see the options. Order by 4pm ET for same day shipping,
Order tracking
You can track your order every step of the way. We email you the tracking number once it ships, and you can also find the tracking in your online order status.
Get in touch
Use the Chat button at the bottom of this page and we will be glad to help. You can also email or even call, we are real people!