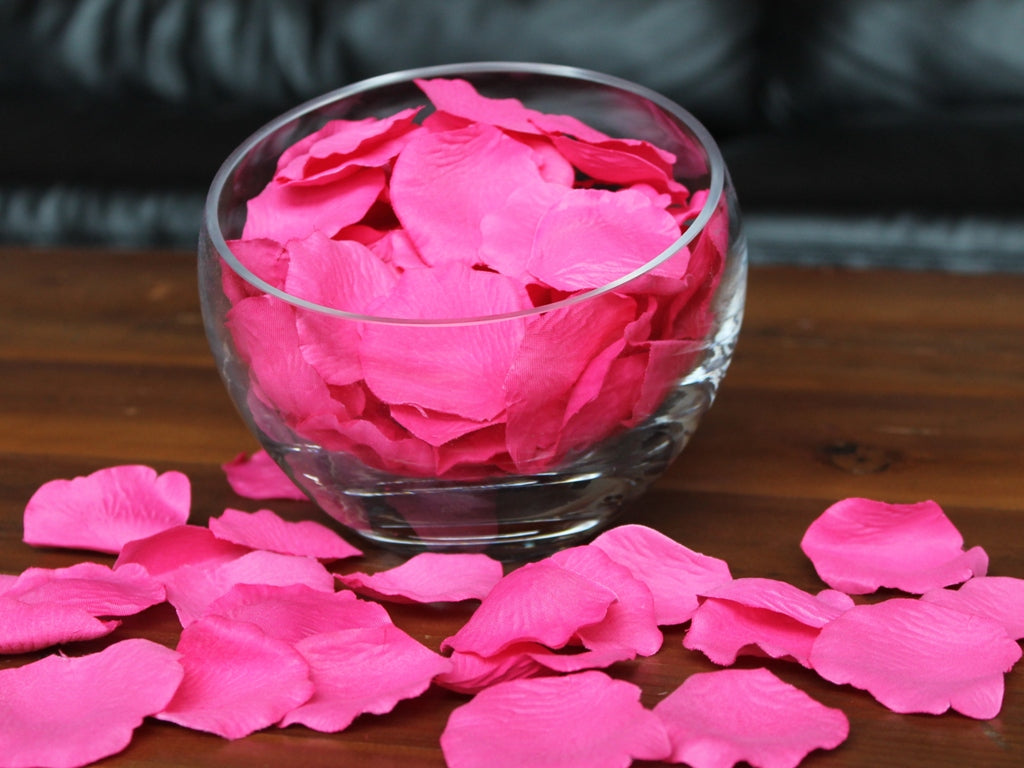 Hot Pink Silk Rose Petals, Value Pack 1000 Petals
Are you a Barbie Girl, living in a Barbie World? Well, even if you're not, you'll love our Hot Pink (#416)! This bright pink petal adds a touch of girly-fun to any occasion, whether it's a birthday party, Bachelorette party, or just a Gal's Night In!
Tossing: 12 to 18 petals per guest
Table decoration: 50 to 100 petals per table with centerpiece for a light sprinkling
Aisle: 200 petals per square foot for mounded, 100 for dense, 50 for moderate, 20 for light
Flower girl: 100 to 200 petals per flower girl
high quality micropeach polyester fabric
1000 petals per bag
completely separated and ready to use
2 to 2 1/4 inches in diameter
realistic curved shape
lasts for years, no wilting or fading
Hot Pink Silk Rose Petals, Value Pack 1000 Petals
FAQ
How may petals do I need?
We have an online calculator for the most common uses for petals at the following page:
Petal Calculator
How fast can I get an order?
We can ship the same business day by 4pm for orders shiping UPS. Have an urent need? Use the Chat button!
Where are you located?
Our shop is located in upstate New York, but we can ship worldwide!
Shipping
Fast shipping
We can ship via USPS, FedEx, or UPS for fast delivery. Simply add this to your cart to see the options.
Order tracking
You can track your order every step of the way. We email you the tracking number once it ships, and you can also find the tracking in your online order status.
Get in touch
Use the Chat button at the bottom of this page and we will be glad to help. You can also email or even call, we are real people!