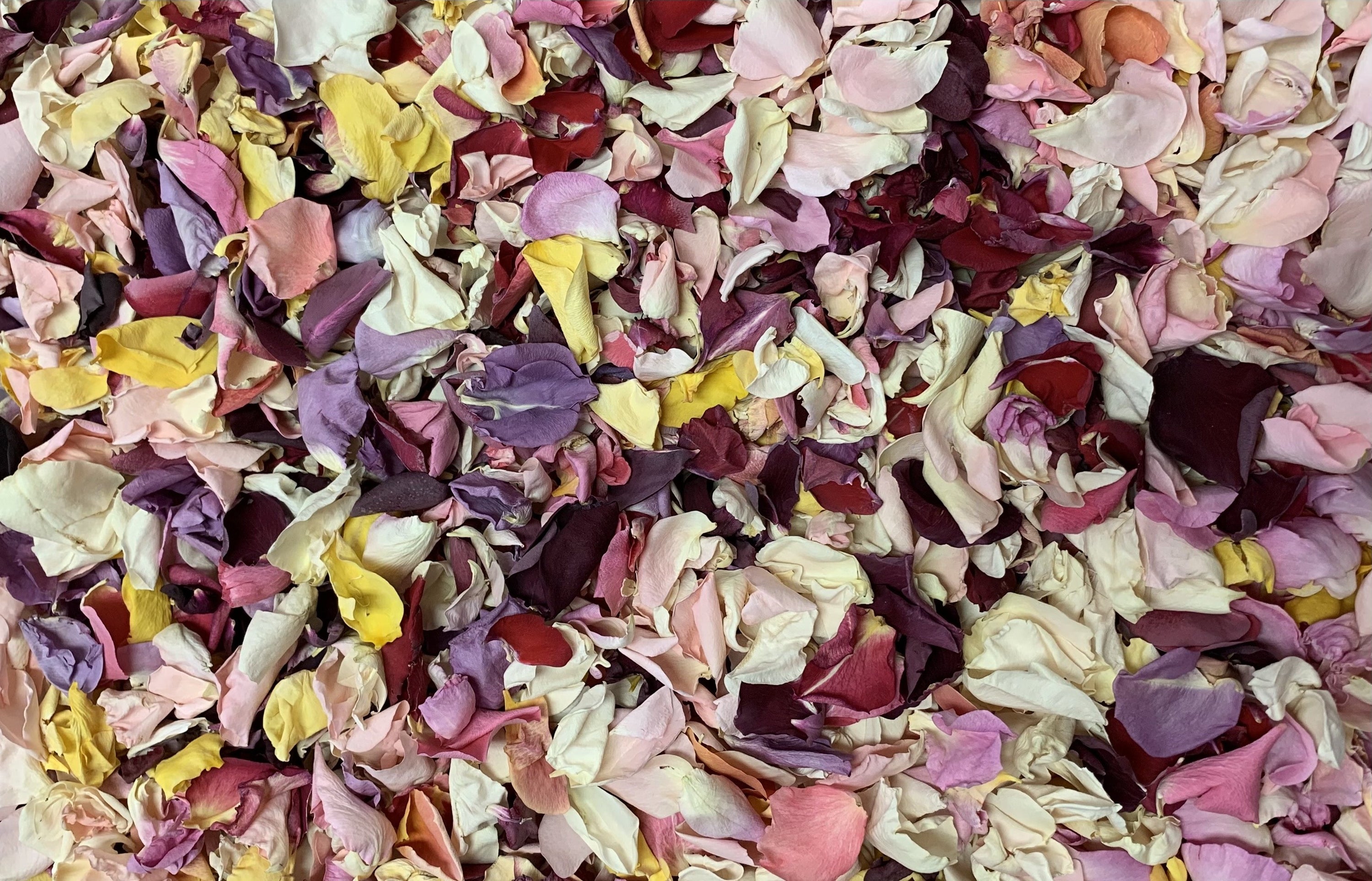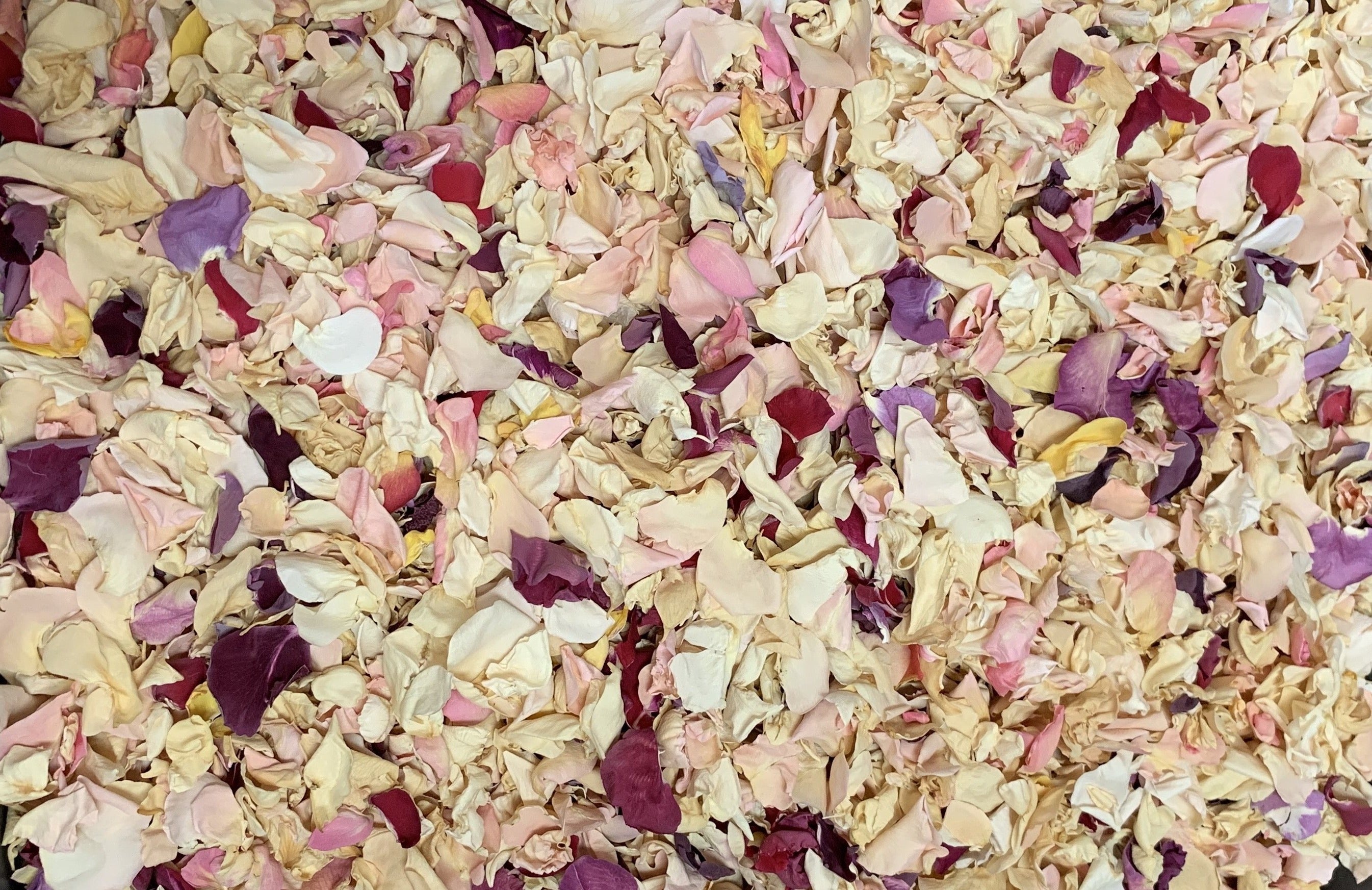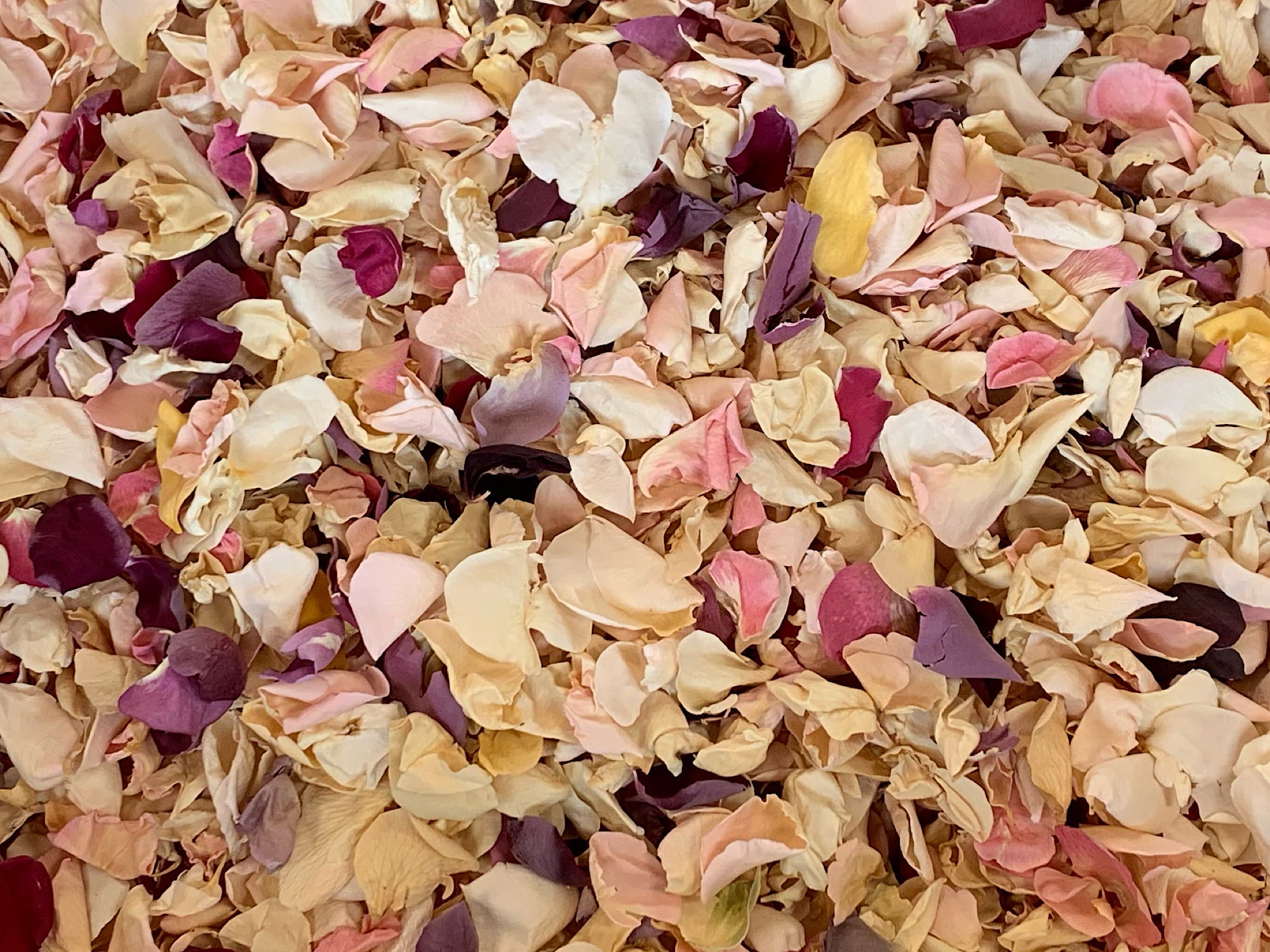 Rose Petal Confetti, Freeze Dried, 1 quart
Perfect for Wedding Tosses, our 100% Biodegradable Rose Petal Confetti can be packaged in cones, bags, or even grabbed by the handful. These are the small petals from the centers of roses, along with broken pieces, which makes them ideal for filling cones as confetti. Made from REAL rose petals, these are freeze dried so they last for months.
Our rose petal confetti is also ideal for confetti cannons! Cannons typically have smaller diameter barrels, so large, full rose petals often do not fit into them. For example, if your cannon has a 2 inch barrel, most rose petals will be too large to fit. Plus, the force from the cannon can break the larger petals apart, so our confetti rose petals are perfect! 
One quart is enough for roughly 8 cones or handfuls. Multiple quantities are generally packaged in a single, larger bag for efficient shipping.
Rose Petal Confetti, Freeze Dried, 1 quart
FAQ
How may petals do I need?
We have an online calculator for the most common uses for petals at the following page:
Petal Calculator
How fast can I get an order?
We can ship the same business day by 4pm for orders shiping UPS. Have an urent need? Use the Chat button!
Where are you located?
Our shop is located in upstate New York, but we can ship worldwide!
Shipping
Fast shipping
We can ship via USPS, FedEx, or UPS for fast delivery. Simply add this to your cart to see the options.
Order tracking
You can track your order every step of the way. We email you the tracking number once it ships, and you can also find the tracking in your online order status.
Get in touch
Use the Chat button at the bottom of this page and we will be glad to help. You can also email or even call, we are real people!